Your products
With a branch in every home, the internet is the world's greatest department store.

Pitch your products right and you should do well. Getting the product across in a clear and interesting manner is the key. Whatever way you look at it, it's old-fashioned salesmanship.
Product pictures

Pictures are what will sell your product. Quality is king, a poor quality picture can give a bad impression of your product.

Top tip: Turn up the light & get in close. Mo from

Mo Mambo

takes mouthwatering pictures using only his camera phone.

Product description.

Sizes, colours, options, be clear and specific. The more detail you give, the better informed the customer will be. A well-informed customer purchases the correct product, resulting in fewer returns.

A few colors?

Be careful: Your favorite color might be brochure, but your customers may think 'baby poo'! There's a bit of science in getting the colors right; A techy site like this needs to be soothing & calming, light blue does the job.
Your Store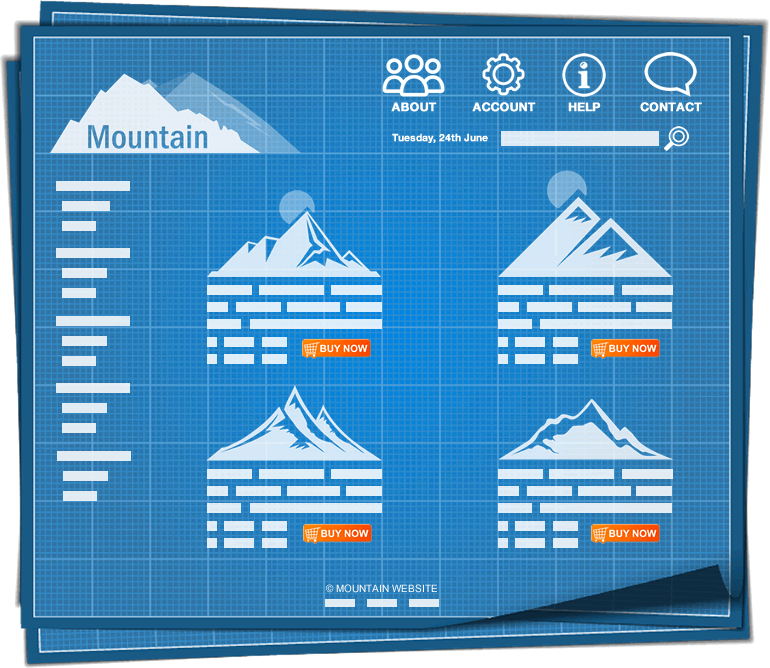 £2.50 per page, per month

ecommerce sites have a lot of background pages. A simple ecommerce site like www.gripad.co.uk would cost about £75 per month.

On average 1 page per day

Once work has begun, 1 page per day is the norm for moderately simple sites. More complicated sites will take much longer.

Domain, email, & hosting

Domain: www.yoursite.com Email: you@yoursite.com
Hosting: Your website will sit on the same space on the internet as our websites.

Free

It's that simple, we don't charge for changing pictures or tweaking text.

usually 36-48 months

We usually reckon a website will be good for 3-4 years, after that its time for a refit.

We take responsibility

Nobody expects you to know the laws of the internet, thats our job. We assume full responsibility and do this for you.